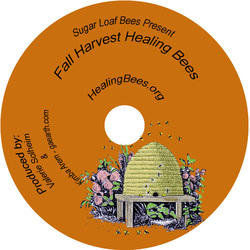 Dear HealingBees Friends,

I'm batching you like bees in a hive because they/you are far happier in community. This new recording is above all grounding, deeply grounding. Grounding does not take place in your feet but in your HEART. When you're separated from your heart (lots of head spinning and hyper activity) you are wandering on your own. A bee outside the hive for over 24 hours dies.

This Fall Harvest CD is a big rubber band, snapping you right back to where you belong.